Blog
Feb 7,2021
3 Must Have Home Features Included at The Farm At Cane Creek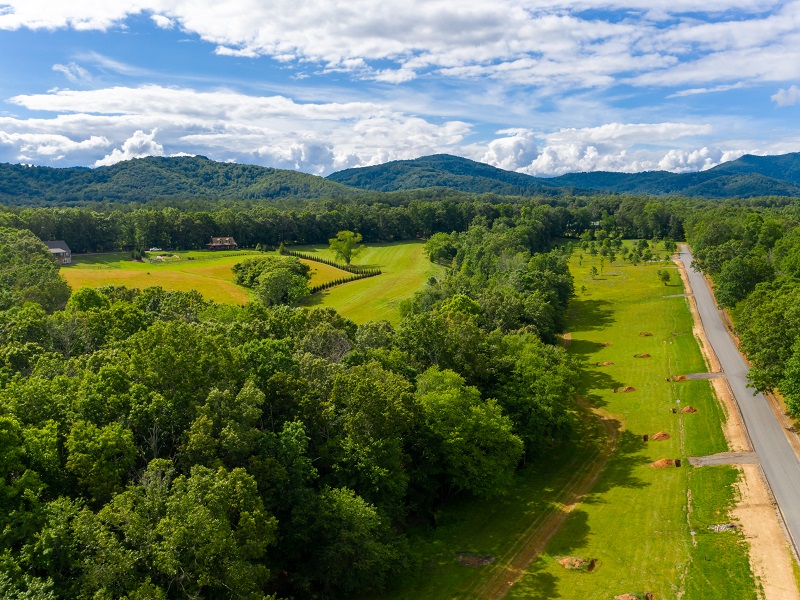 Smart Technology Capable
It may be a surprise but living in the mountains doesn't mean you have to forgo the latest in technology. In fact, it may surprise you how many smart technology homes are built in our area. With underground high speed fiber optic, The Farm at Cane Creek ensures reliable smart technology for your home's connected devices. You can entertain without interruption, streaming your favorite shows and movies in your home theatre or connect with confidence as you conference call or video with business associates across the globe.
Minimalism with Nature
Design your home and your outdoors with minimalism in mind. Our 50 acre development provides plenty of space for you to design with open concepts. Our lots begin at one acre and go up to 4 acres, ensuring your home doesn't feel like it's sandwiched in a crowded development. Here, 12 foot ceilings with dramatic, wide arched windows and doors providing continuous views of nature fit right in. Looking outside means you actually see nature, not your neighbor.
Wellness Amenities Surround You
Wellness at the Farm at Cane Creek is natural, not artificial and comes with every home! Step outside, take a deep breath and a stroll in your quiet surroundings and you'll relax instantly. City noise and traffic are replaced by the sounds of nature that come from real trees and streams, not from a bedside box. Our area is wellness defined with easy and readily accessible yoga, cycling, hiking, and river rafting. Visit any number of local farms and farmers markets for seasonal produce and sustainable meats. Wellness is a part of our lifestyle at the Farm at Cane Creek.