Blog
Apr 24,2021
Beach vs Mountains: Choosing Between the Best of Both Worlds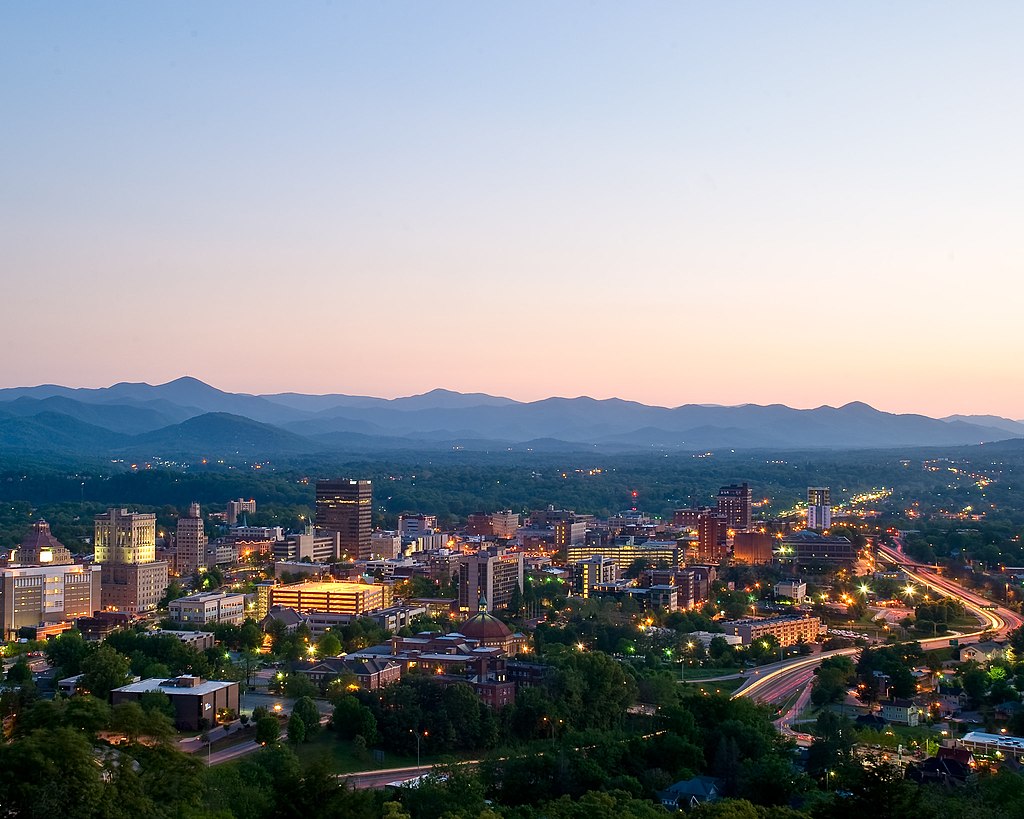 Everyone dreams of a cool beachside house while also dreaming about a warm mountain cabin. In choosing between the best of both worlds, why do so many choose the mountain life over the beach? First of all, our sunrises are just as stunning:
Who Moves to Asheville?
Asheville North Carolina real estate market has been popular for several years now. Even before COVID19, our mountains drew just as many new residents as visitors. It goes without saying that the beauty of our mountain ranges and easy access to outdoor life are the area's natural attractions. This means that many who choose to relocate here are either buying a second (or third or fourth) home, investment home or vacation home. We get many relocating here from metropolitan cities but we also get many moving here from other wonderful nature-filled places like Colorado. Surprisingly, Asheville is a favorite destination for people from Florida. (We even have a term for that – "half-backs," people who move from northern states to Florida and then move half way back and land in North Carolina.)
This begs the question, "Why do people choose the mountains over the beach?"
Climate – The main attraction to moving to the mountains is the climate.
Here in Asheville, we are lucky to distinctively experience all four seasons. Our springs are green and lush while our summers only experience a few short weeks of extreme heat. We have plenty of lakes and streams to enjoy the water and keep cool. Canopies of forest trees also provide cool mountain strolls for hiking and camping. Our Falls are so beautiful that we often get hoards of photographers and "leaf lookers" who simply drive through on the Blue Ridge Parkway to capture the mosaic of colors. Our winters are winter-like: we experience some snow and ice but not in the extreme and not for long lengths of time. It is just enough to encourage you to buy winter clothing and go skiing yet not feel like you have to hibernate for months buried under snow or sloshing around snow-muddy sidewalks. Any snow event in our mountains quickly recedes rather than sticking around for months. In other words, you get to experience each season in all their glory without overdoing it.
Lifestyle – Let's face it, a few weeks or days at the beach is enough for most people.
The heat and the sand sound like fun until you're tired of slathering on sunscreen and vacuuming up sand. I know, I know, some will disagree here but living at the beach and vacationing at the beach are two different experiences. Those who live full-time near the ocean are constantly dealing with wild, rough and sometimes unexpected hurricanes and storms that sweep in from other regions. Boarding up windows and securing porch furniture can get old. There are many that move here from Florida just for this reason. If you move to the mountains you can have both the summer lifestyle and also enjoy other seasons.
Activities – Beach Activities vs. Mountain Activities
Many choose the mountains as it is more family friendly for generations of family members. Kids have plenty of outdoor activities to choose from while older family members can simply sit back on the deck and enjoy the view watching firepits and grills. If you're into competitive sports activities, then hiking, cycling, kayaking and more are here to keep you active. Then there are plenty of activities just for fun – river rafting, zip lining, camping, and even skiing. For those seeking to blend health and mindset, we even have forest bathing and outdoor yoga.
As you can see, we believe many choose the mountains for living fully for the entire family. The Mountain Lifestyle is for almost everyone. We invite you to visit, take a tour and experience what so many others have – the luxury of living here.