Blog
Sep 27,2021
Cane Creek and Conservation: A Natural Partnership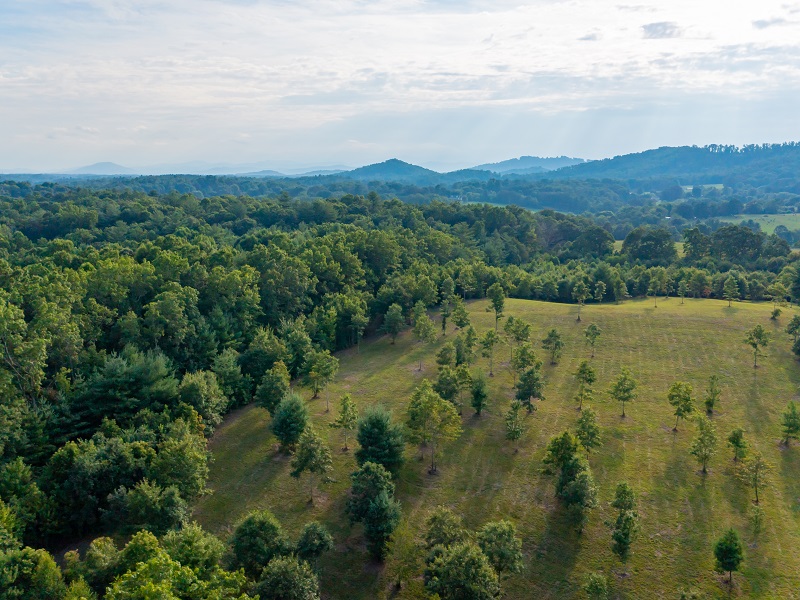 Billy Taylor and his family have lived and thrived in the Cane Creek Valley for over four generations. And as the developers of The Farm at Cane Creek, they have a stake in conserving the land for owners of luxury homes near Asheville and for those who long for a mini-farm near Asheville.
His family has a sentimental attachment to the land, and they want future generations to appreciate it as much as they do. With a strong record of conservation, they volunteered to place deed restrictions on this property that limit future development. On this property near Asheville, the safeguards and conservation efforts include:
Protect the natural environment
Provide clean water
Maintain farmland to grow food
Attract visitors
Boost your property values and the local economy
Why Choose Cane Creek for Luxury Homes in Asheville?
Asheville is tucked between the Blue Ridge Mountains and the Smoky Mountains. When you live here, you get to experience the glory of these mountains during all four seasons. If developers had come in to build on all the property near Asheville, these mountains would be dotted with homes and lights instead of the natural beauty you see today.
Billy Taylor has worked to preserve the land. Unlike his team that built The Farm at Cane Creek, developers with limited foresight:
Purchase land to build communities
Build luxury homes near Asheville that end up being grand houses all crammed together on small lots
Construct homes in areas that affect the biodiversity of species
Infringe on the natural habitat
Are more interested in profit than the ecosystem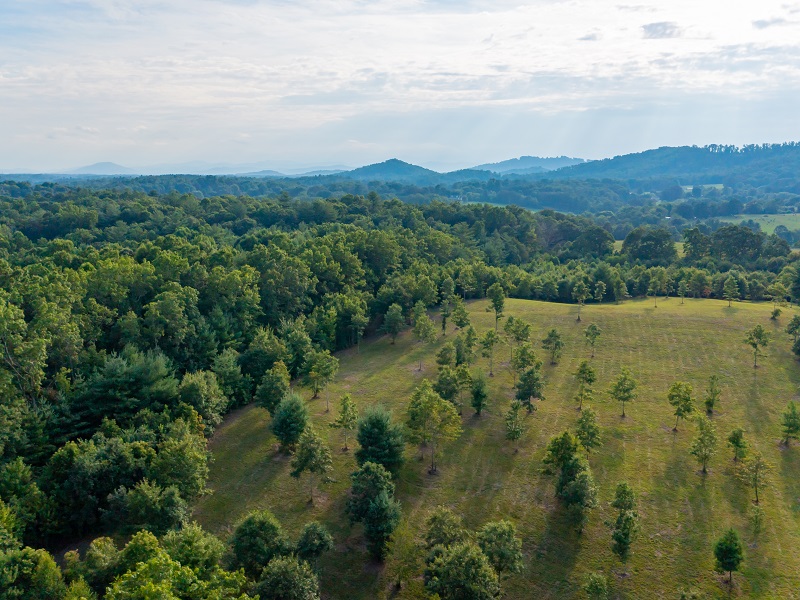 How Does Conservation Benefit a Community?
The land is an invaluable resource. Conservation preserves this resource so you can use it without destroying its properties for years to come. Preservation is different from conservation. Preservation protects nature from human consumption. Essential resources preserved when developers attend to conservation include the: Air, Soil, Water, Wildlife, Plants, and Minerals.
These conservation efforts benefit communities by sustaining growth. This property near Asheville fits the development of the land, not vice versa. There is ample room for gardening, and each luxury home comes with at least an acre or more.
What Are Conservation Easements or Restrictions?
Because the conservation easement is voluntary, it allows flexibility. The Taylor family adapted specifications to meet their philosophy that include:
Hiking trails
Uninterrupted views
Lush landscape and luxury homes near Asheville in complete harmony
A stream that ambles through the communal property
Woods and open fields surrounding the development
This development personifies Billy Taylor and his family's vision. This dream embraces community as a lifestyle choice. You become a caretaker of the land so that you and your future generations may continue to enjoy it as well.
Why Pick the Farm at Cane Creek as Your Community?
This community embraces a mini-farm lifestyle that also includes all the modern conveniences. The builders certify as green building professionals and create custom-built houses. These residences have up-to-date amenities throughout — even as they fit seamlessly with the contours of the land.
If you value a quiet and conscientious community, this property near Asheville has 50 acres of pristine beauty and the still tranquility that only the country can give you. Imagine owning one of these luxury homes in Asheville: close enough to the city to enjoy its benefits without being assaulted by the noise. And with your property near Asheville, you become a steward of the land.