Blog
Oct 13,2020
What does EZ Build mean in the Mountains?

We often describe the Farm at Cane Creek as "Easy Build Lots" but what does that actually mean especially when you're building in an area known for its mountains?
First of all, easy build lots mean the land is FLAT and flat land is hard to come by in the mountains. No ridgelines. No long windy roads. Most homes in our mountain area require building on ridgelines and thus increase the cost of your construction and extending the timeline. Clearing and grading property can add at least $1250 to $4000 to a homeowners cost to build at a cost of $.47 to $2.28 per square foot to clear, delaying your time to build as you prep the land. Foundation costs are usually less also on flat clear land versus sloped or steep land. If your property has established buildings or large trees on the lot that also need to be demolished and cleared, this will also add to your cost in time and permits. So, when we say that The Farm at Cane Creek lots are FLAT with very little clearing and grading required, what we mean is that this will reduce your time to build as well as your cost.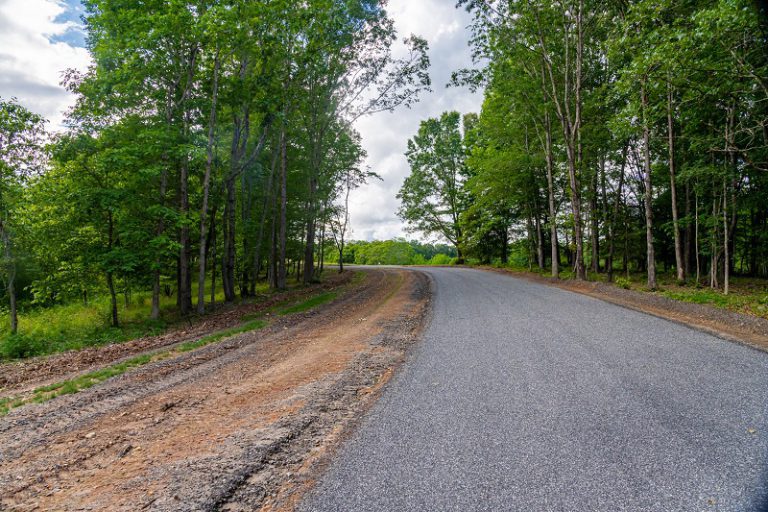 Second, easy to build lots means paved roads. Not dirt, not gravel. Smooth, paved roads. Dirt and gravel wear down your vehicle and can be more difficult to navigate in the winter. Not to mention, the dirt always finds its way into your car and your home leaving you to clean more often than you should. Who wants that?

Third, easy to build means easy access, i.e., accessible. It means faster builds because you are closer in proximity to all the tools you need in order to get the job done. Getting to property lots at the Farm at Cane Creek is easy for contractors, sub-contractors, landscapers, interior designers, etc. This flat, easy to build land is not located at the end of a long, windy road, way on top of a mountain. It is located within 15 minutes to downtown, to suppliers and to major highways with easy access for large vehicles. It means your builder, subcontractor and everyone else can EASILY get to your property.
Not only are The Farm at Cane Creek lots "EASY to Build" lots but they are beautiful. Located near Cane Creek, these lots offer a variety of property options for homeowners. You can choose between pasture lots or wooded lots or creekside lots. It's a rare opportunity to own a piece of paradise. You can hike the Blue Ridge Parkway or explore downtown shopping and restaurants within 10 minutes drive time.
However, the best part of our easy to build lots at the Farm At Cane Creek are their size. You don't have to build on tiny lots right next to your neighbor. Here, the lots are a minimum of 1 acre with lots sizes up to 4 acres, providing plenty of space for you to enjoy the outdoors with friends and family, watch the fireflies and wildlife roam through your property. Check out the Site Plan (link here) and you can see the lot sizes and location.
Contact us to get started on your Easy to Build, Beautiful Lot at the Farm at Cane Creek.